The exhibition poster and branding were designed around the visual identity of a red blood cell. The red theme conveys the danger that a global pandemic poses to humanity. 
The audience are encouraged to share the exhibition, which would be virtually monitored and tracked to produce a map of how the fake pandemic spread.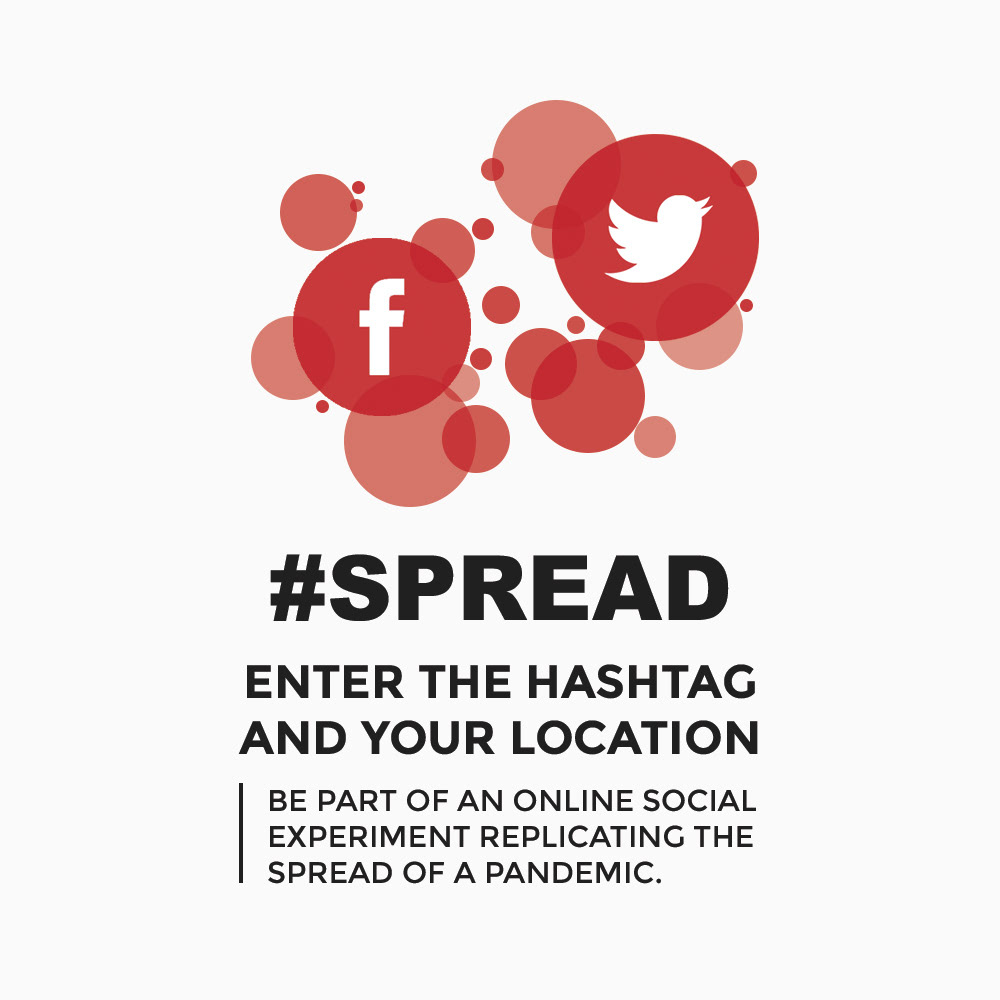 The shareable image that viewers would be encouraged to share.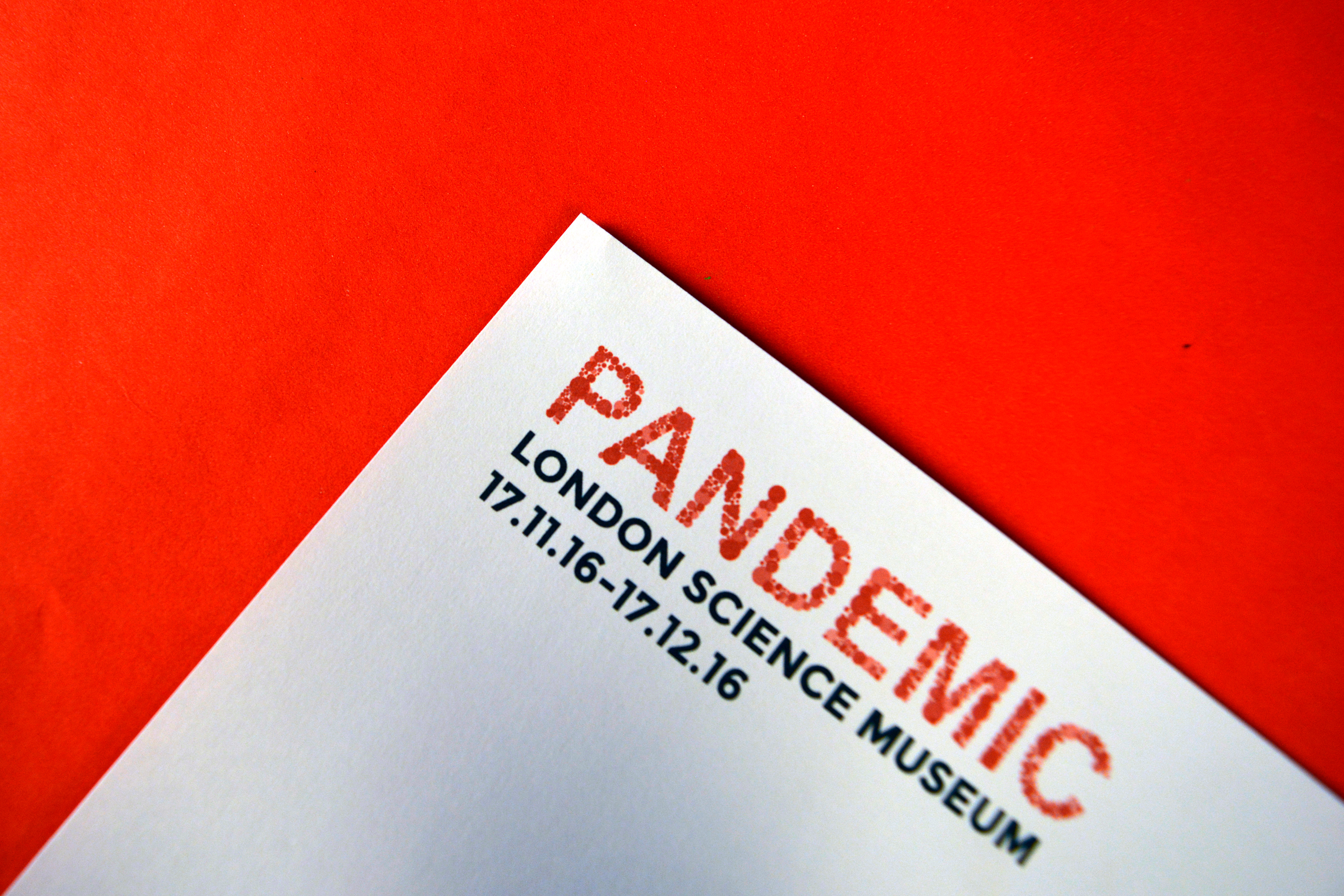 Poster close-up detailing the location and date of the exhibition.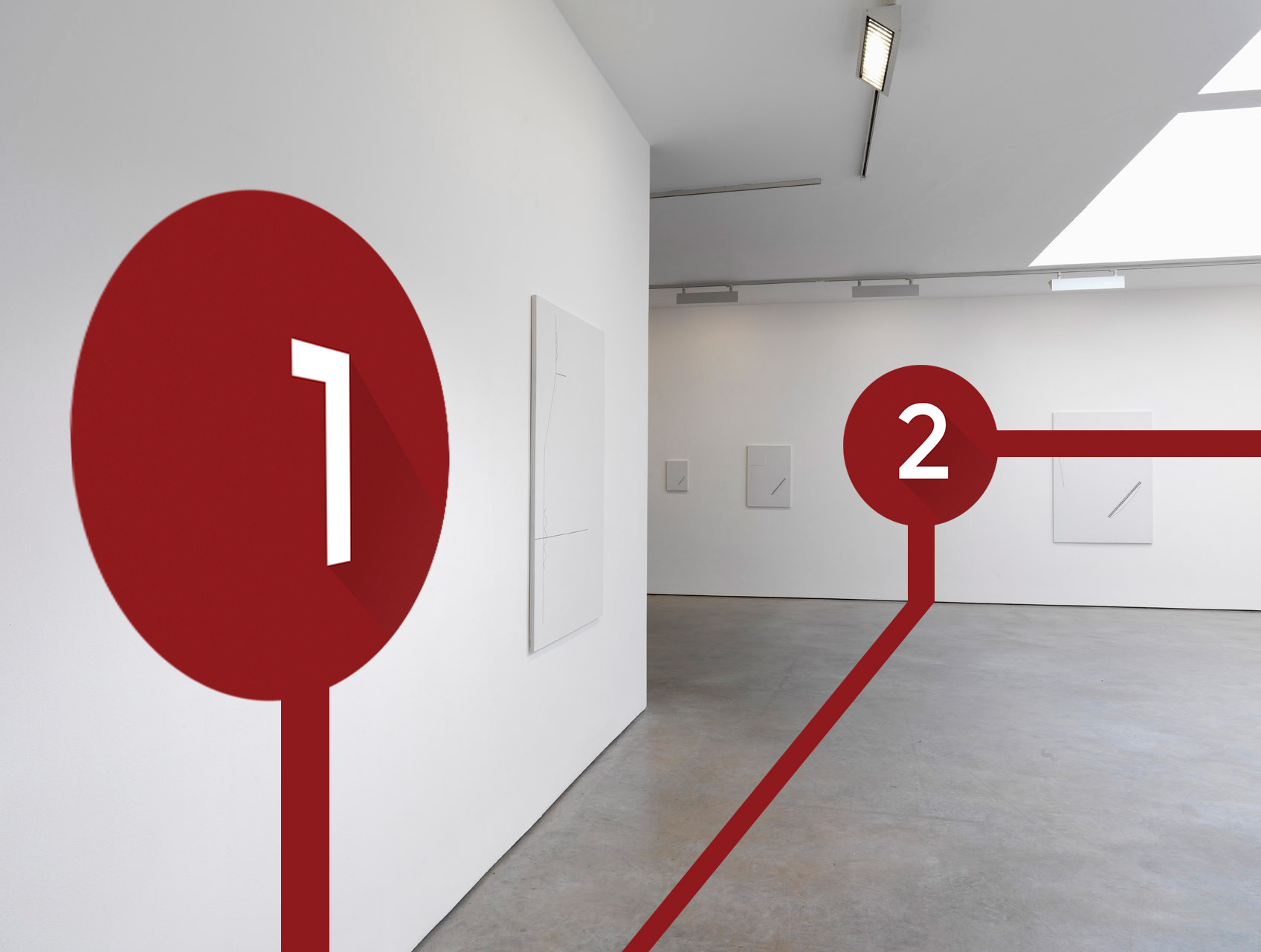 The red circular theme continues through the dynamic wayfinding system.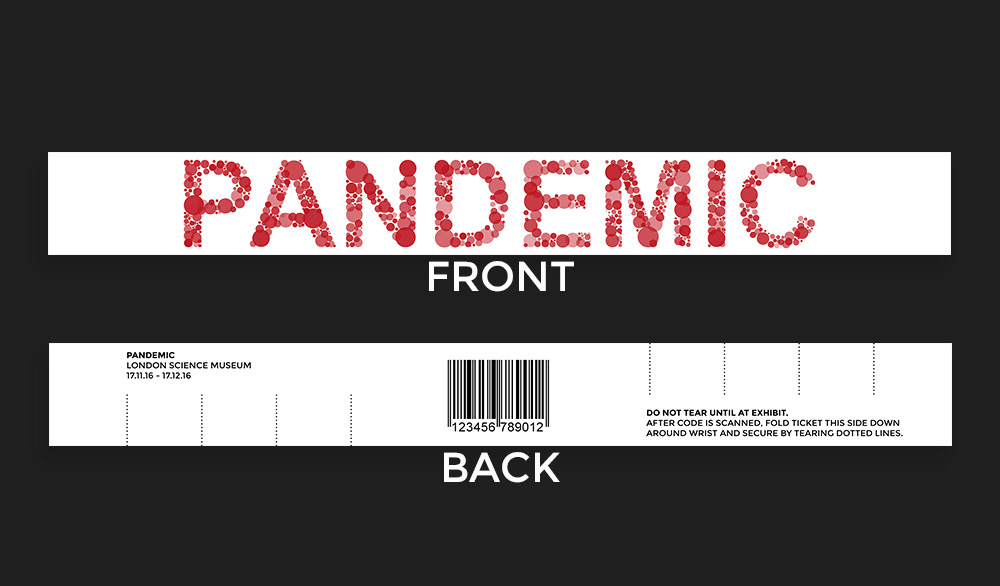 The exhibition wristbands are inspired by the bands worn by patients in hospitals.