Hi, I'm Oscar. I studied Visual Communication at Arts University Bournemouth, which taught me a wide variety of interdisciplinary skills that formed the designer I am today. I've worked with technologies ranging from the newest Adobe programs all the way back to the letterpress. In my spare time I'm never without a camera, and I enjoy combining photography with my design practice. 
Have a look at my featured work and drop me a message using the contact section if you'd like to get in touch.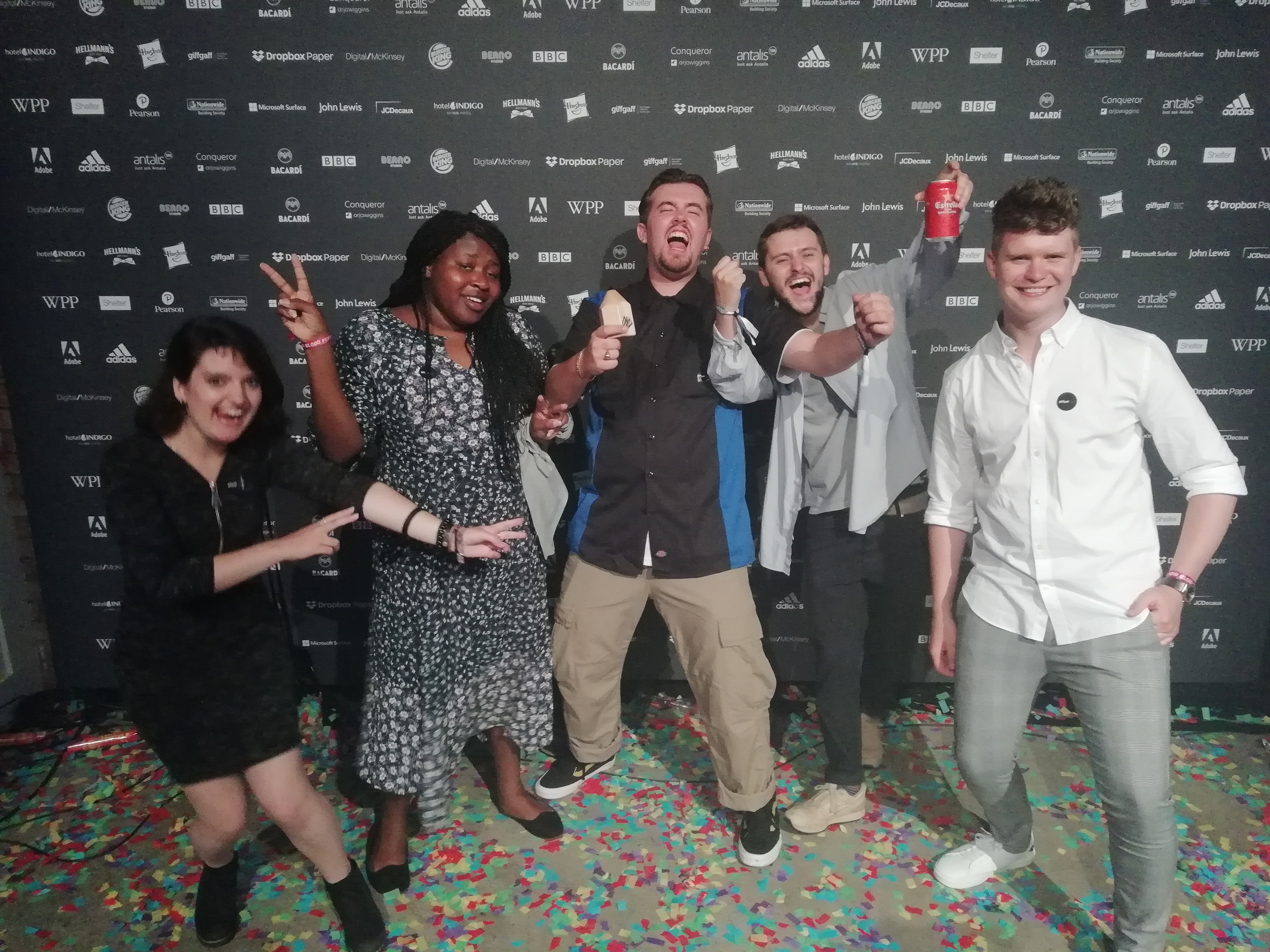 My D&AD team receiving our 2018 Student Pencil. (That's me on the far right).